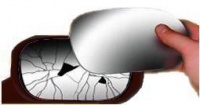 Nissan Interstar Van [07 on] Self Adhesive Wing Mirror Glass£16.99
Self adhesive replacement upper wing mirror glass for the Nissan Interstar Van - [2007 onwards]. Sticks over the existing broken mirror glass.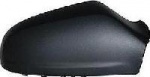 Vauxhall Astra MK5 [04-09] Mirror Cap Cover - Black£19.99
Replacement mirror cap cover for the Vauxhall Astra - MK5 [2004-2009] Black textured plastic finish.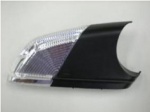 VW Polo - 9N2 - [05-08] - Integrated Wing Mirror Indicator£20.99
Replacement side repeater indicator unit for the Volkswagen Polo - 9N2 - [2005-2008] - Fits into the mirror unit as original.